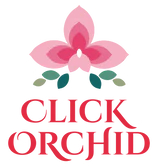 Welcome to our retail e-commerce brand, a proud subsidiary of Darjeeling Gardens Private Limited, one of India's leading orchid growers since 2008. With a remarkable production capacity of 2 million plants, we are dedicated to cultivating high-quality orchids that thrive in diverse environments.
At the core of our success lies our state-of-the-art in-house tissue culture facility, which enables us to specialize in propagating orchids and conduct expert breeding practices. This expertise empowers us to offer a diverse range of orchids, including our own unique varieties, catering to both tropical and temperate climates and available in various sizes.
Our motto is to produce top-notch plants that boast remarkable adaptability, making them ideal choices for enthusiasts and professional gardeners alike. Our mission is to ignite a nation-wide passion for orchids, spreading their beauty and allure to every corner of India.